Service Speeds
We offer a variety of service speeds to meet your international travel needs.
Government fees are in addition to our expedited service fee. Our passport service plans start at $109.
How it Works
Fastport Passport is a Trusted Government Registered Passport Courier Service. We specialize in expediting passports nationwide. Our online expediting process is Simple, Secure and On Time!
Purchase Service Type

Select the type of passport you need, and how quickly do you need it.

Complete Online Wizard

Use our platform to fill out and manage your passport application.

Requirements & Photo

Take a passport photo and gather your document requirements.

Send in for Processing

Speak with our specialists and they'll provide you with a pre-paid shipping label.
Common Questions
Getting your passport can be a stressful task if you don't know the right questions to ask.
We have compiled an easy FAQ guide to help you navigate expediting your passport.
Need more here? Visit our FAQs
Over 1,262,050 Happy Customers Since 2003.

Jon H. - Passport Renewal
Fastport was able to turn my application around in half the time I expected and was responsive when I simply checked in to see if it was…

Christy R - Passport Renewal
Amazing! I realized last minute that my passport had expired with 6 days left until my trip (2 of them being weekend days and 1 a holiday).
The team at Fastport Passport were very responsive and helpful, we had a direct phone number and each time we called we were answered immediately…

Luke C. - Lost Passport
Oh My Goodness! Miracle workers! I sent them my documents at 6:00 pm on December 23rd, Sam stayed on the phone with me the whole time…

Tarun S. - Passport Renewal
Sam is the greatest! I found this service online after finding out some countries have a requirement that your passport does not expire within 6 months…

Andrew L - Passport Renewal
I was traveling to Romania in a week and I needed to renew my passport. I called this place and they told me to come in right away and that they would take care of me…
Need your passport even sooner? Get Your Passport FAST ››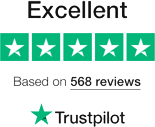 Passports Expedited On Time, Everytime. Service fees starting as low as $99
Certified & Secured by: